The accounting cycle is a process used by accountants to record, classify, and summarize financial transactions of a business. It is an essential component of financial accounting, which helps companies keep track of their financial health, prepare financial statements, and make informed business decisions.
Explore the accounting cycle step-by-step to give you a better understanding of this important process.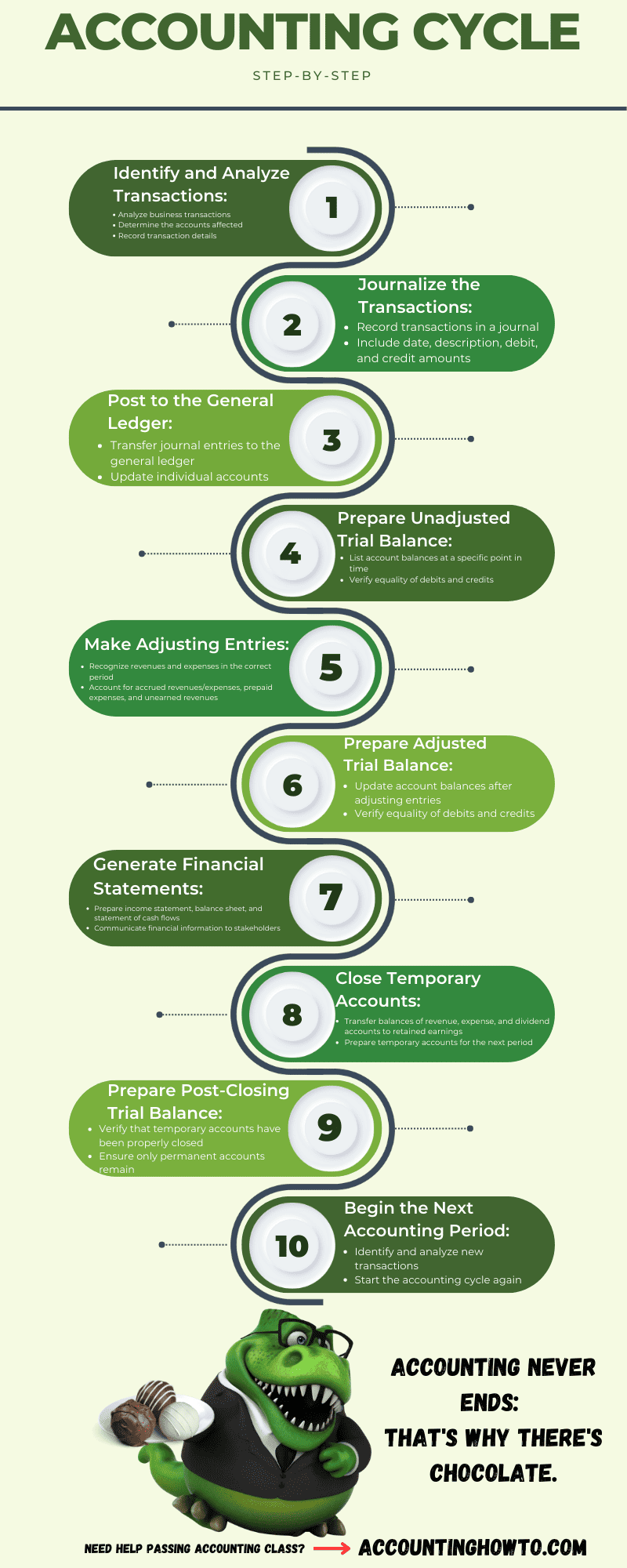 The accounting cycle is a critical process for businesses to accurately record and report their financial transactions. By following the steps outlined above, businesses can ensure that their financial statements are accurate and reliable, which is essential for making informed business decisions.