A T-Account is a simplified version of a Ledger account. A T-account is shaped like the letter T and has a debit (left) column and a credit (right) column. It is used as a visual way to demonstrate increasing and decreasing accounts in accounting.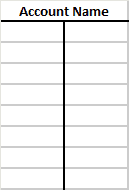 A Ledger has more details than a T-Account. It has columns for the date of a transaction, any special notations (Item), a debit and credit column (like the T-Account), and a running balance for the account.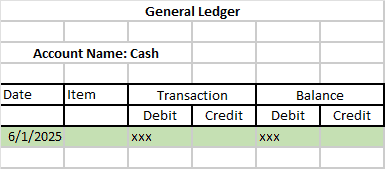 T-Accounts are used in accounting education as a visual way to show the impact of business transactions on individual accounts. Because the ledger contains more details (date, item, balance), it is the preferred method.
What is the Difference Between a Journal and a Ledger?
To learn about the difference between a journal and a ledger in accounting, watch this video:
If you're not used to speaking the language of accounting, understanding debits and credits can seem confusing at first. In this article, we will walk through step-by-step all the building