When it comes to choosing a college major, one major everyone should consider is Accounting. If you are interested in any aspect of business as a career, getting a degree (or two) in accounting is a great way to build a successful career. Let's explore why accounting is a great major!
Students who tend to do well as accounting majors are those who have an attention to detail, a willingness to study hard, strong organizational skills, and an analytical approach to problem solving. Since an accounting career can take many pathways, both introverts and extroverts can do well as accounting majors. Accounting as a career can provide job opportunities, good pay, economic stability, and career growth.
Is accounting a good major?
Whether you are considering earning an associate's, bachelor's, or Master's degree (or all of the above), job opportunities for accounting professionals are one field that continues to grow. The Bureau of Labor Statistics estimates a 7% growth rate for accountants and auditors from 2020-2030. According to Accounting Today, that rate may increase to double digits as more Baby Boomer accountants reach retirement age.
While many business degrees offer a more general business education, accounting is specific and transfers easily to the real world. Students who graduate with Associate degrees in accounting often find work as bookkeepers, accounting clerks, and payroll clerks. Those with bachelor's degrees have more career paths open to them with larger accounting firms or private companies. A master's degree in accounting offers more opportunities to advance to higher positions in accounting firms, private companies, or education. Adding a CPA (Certified Public Accounting) to your degrees and experience, open still more opportunities.
An accounting degree helps you to develop analytical skills and a financial understanding of how businesses and organizations operate. It teaches skills such as critical thinking and problem solving that are the hallmark of good accountants, but are highly transferable to other careers as well.
Every business and organization has a need for accounting, making accounting a stable and financially rewarding career. This also means the career paths for accounting majors are flexible, and job opportunities are available for any location (or remotely.)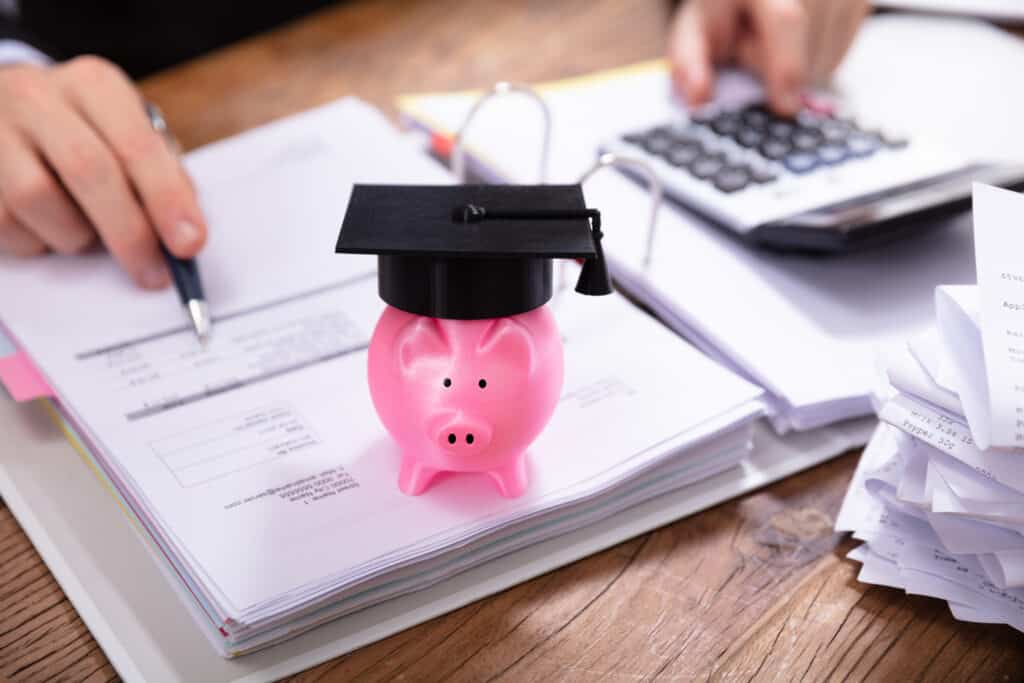 Is accounting a hard major?
Accounting is a challenging major. And it needs to be. Accounting is a knowledge profession. The more knowledgeable you are, the more value you bring to employers and clients. Employers and clients need to feel comfortable and confident that the advice their accountant gives them is correct.
Each accounting class builds on the accounting classes before it, so it is critical to learn the material before moving on to the next class. In Principles of Accounting or Financial Accounting class, students learn the basic structure of accounting. Each class after that, builds on a student's knowledge of that structure.
With each course, students dig deeper into each topic covered in the first class, reinforcing the learning from the class before. This makes it critically important to have good study skills, to do the assigned readings, and ask questions when you don't understand the material.
Students who do well as accounting majors tend to have the following characteristics:
Serious students
Highly organized
Enjoy solving puzzles
Analytical
Like to find the right answer
Determined to succeed
Goal-driven
Ethical
Reliable
Not only are these excellent qualities in a student, they are the same skills accountants need build successful careers.
What to expect as an accounting major.
When you pursue a degree in accounting, expect to take both general education, general business, and accounting classes. Colleges and universities are charged with giving students a good foundation of skills in various areas. Writing, reading, math, science, communications, and social sciences make up about half of associate and bachelor's degree credits. The remainder are earned from accounting and general business classes. Accountants need to understand more than accounting. They need to be able to communicate effectively. They need to understand how businesses run and how the economy works.
What classes do accounting majors take?
Colleges and universities have different class requirements for accounting majors. Typical accounting classes for associate and bachelor's degrees are listed below:
Associate's Degree
Bachelor's Degree
Financial Accounting
or Principles of Accounting I & II
All Associate's Degree classes plus
Managerial Accounting
Auditing
Intermediate Accounting I & II
Advanced Accounting
Cost Accounting
Federal Taxation
Accounting Software Applications
Accounting Information Systems
Accounting Internship
Accounting Internship
Typical Accounting Courses
How to succeed in accounting classes.
Read the accounting textbook.
Commit enough time each week to learn the material.
Research topics to understand them better.
Ask questions.
Attend class, pay attention, take notes.
Take an interest in current events in business and accounting.
Look for examples of accounting in the real world to help understand topics.
Practice, practice, practice skills to reinforce your learning.
Persevere when the material gets tough.
Remember that learning accounting is challenging for a reason.
Keep your eye on the goal: a meaningful and financially stable career.
For more tips on how to succeed in accounting classes, watch this video:
---
---